Boom Mowing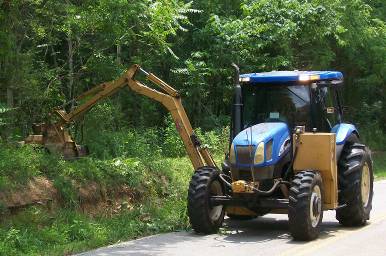 Boom mowing consists of cutting brush from the sides of the roadway. The Highway Department has one boom mower available year-round and in the winter months we have six booms out.
We currently have two boom mowers out. The boom mowers are able to take care of a lot of growth that our mowers alone canít get. Please contact our office with any safety concerns you have due to brush along roadways. We ask that everyone be prepared to slow down and give them room. Thank you.
Our mowers are out throughout the county and we should be completed by January.